Commercial Electric in Wilmer, Texas
Looking for a Wilmer Commercial Electrical Contractor?
Wilmer businesses regularly need commercial electrical performed, and Ingram Electric Company offers outstanding licensed commercial electrician service at an affordable price. Serving Wilmer companies since 2000, Ingram Electric Company handles commercial electrical projects of any size.
---
Call for a FREE Quote
---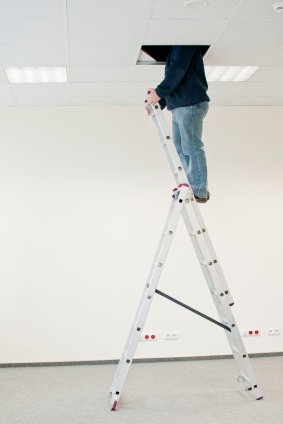 Our trained and licensed electricians have years of experience in interior lighting, retrofits, commercial electric repairs, high voltage systems, and network wiring. Qualified and fully licensed for this level of work, many Wilmer businesses trust Ingram Electric Company to help design, install and maintain reliable electrical systems.
Ingram Electric Company maintains commercial electric systems by utilizing the knowledge of our staff. But providing reliable, prompt service is also important. Call Ingram Electric Company at (972) 798-8087 when your Wilmer company experiences an electrical emergency, or your renovation project is falling behind. Our talented Wilmer commercial electricians will help you wade through issues and tackle problems of any size, allowing your Wilmer business to stay on track.
Wilmer commercial electric projects can be costly. Ingram Electric Company offers competitive rates on every stage of an electrical project, helping you to control costs while continuing to rely on the system. Expand your Wilmer commercial operations and keep costs manageable with the help of Ingram Electric Company.
Whether your commercial electric in Wilmer, Texas needs service, maintenance or installation, trust the skilled staff at Ingram Electric Company to provide licensed Wilmer commercial electricians, prompt service and affordable rates. Call the pros from Ingram Electric Company at (972) 798-8087 to arrange for a free quotation on your commercial electrical needs.
---
Call for FREE Commercial Electric Quote
---
WHAT CUSTOMERS ARE SAYING:
5★★★★★ - "Thank you Ingram Electric Company for always going above and beyond the call of duty. When you are licensed in the State of Texas you are required to cease all work in an unhealthy condition that could be spread to other clients. Being a licensed Salon owner in the State of Texas, I appreciate other businesses owners for taking unhealthy conditions seriously. I have contracted Ingram Electric many times and have always found their work ethics to be above and beyond my expectations. If Ingram Electric refused doing a job because of unhealthy conditions, I praise Ingram Electric Company for taking this seriously. I highly recommend Ingram Electric for your electrical needs Thank you again for such great service"

Marolyn Prock, Commercial Electric

2018-12-28

5★★★★★ - "He installed outside lights on an apartment building. He also re-constructed an electric panel in order to get it back up to code. In addition, he updated all the electricity up to code in my brother's garage after a fire.
He is on the up and up and always did everything he said he would do. I would recommend him to anybody."

Sandy Anderson with Anderson Real Estate, Commercial Electric in Grand Prairie, TX

2018-03-23

5★★★★★ - "I recently hired Ingram Electric Co. to replace a ceiling fan, chandelier, and foyer lamp on a 19-foot ceiling in my home. The experience was a throwback to the days where people did business on a handshake and took immense pride in their work. Mike and his team were responsive, on time, fast, professional, and courteous. On top of that, the work was excellent. They completed the job as expected and the price was what we discussed in his estimate. I would earnestly recommend them for any electrical needs you might have."

Robert in Mansfield, TX

2020-11-18

5★★★★★ - "Mike Ingram came out to check on an issue that was brought to my attention by Oncor. He was so nice and professional both times when he came out. I would recommend everyone go through him and get your electric fix."

Anonymous in Grand Prairie, TX

2019-07-01

5★★★★★ - "Mr. Ingram came out and was so sweet and helpful. He finished the job quickly and was very informative."

judy hopkins

2019-06-03

5★★★★★ - "I had Ingram Electric install 3 ceiling fan and they did a wonderful job. I will definitely will be using this company again. I will recommend Ingram Electric to my friend's and family. If you want a job well done, you should contact Ingram Electric. Thank you for such a professional job."

anonymous, Ceiling Fan Installation

2018-12-28

5★★★★★ - "My husband and I are very pleased with the excellent work and customer service received from Ingram Electric Company. Prompt and courteous service. I would recommend using Ingram Electric Company for all of your needs. The costs are affordable compared to most other companies out there. We will definitely be using them again!"

DeHoyos in Garland, TX

2018-08-09

5★★★★★ - "If you are looking for a honest electrical company, this company is wonderful."

Marolyn Prock

2018-08-09

5★★★★★ - "Mr. Ingram was on time and did a great job installing a chandelier in my foyer. It looks beautiful."

Carolyn in Arlington, TX

2018-08-09

5★★★★★ - "Wow!
Excellent customer service. I called for help with an issue in my home. They answered my call and had it repaired the next day. The gentleman who completed the repair were efficient and professional. The cost of the service call and repair was reasonable. I highly recommend this company."

Deanna B., Electric Repair in Grand Prairie, TX

2018-03-23

5★★★★★ - "He's great. He was great with her (the customer) and she just loved it. He's really, really good."

Sandra M., Electric Repair in Grand Prairie, TX

2018-03-23

5★★★★★ - "He does all of my electrical. Very good. Proficient. Knows what he is doing and I would highly recommend him. He is a good guy. Very reasonable in pricing. Very efficient. I recommend him all the time."

Sandy A., Wiring in Grand Prairie, TX

2018-03-23

5★★★★★ - "They went above and beyond. When the lighting company took the other fixtures away, there was left a white ring which didn't match the paint color...they (Ingram Electric) had to paint the ceiling. They were kind enough and also happy to paint several areas before attaching the new fixture to the ceiling so there wouldn't be white "rings" around it."

Sarah J., Wiring

2018-03-23

5★★★★★ - "They were on time, courteous and professional. Best of all the amount they quoted was exactly what we paid. We would definitely recommend Ingram Electric."

Yvonne in Grand Prairie, TX

2018-02-05
---
Call for FREE Commercial Electric Quote
---